Eric Thiermann, Co-Producer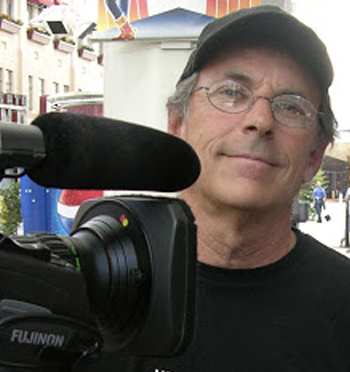 Eric Thiermann is a film director, cinematographer, producer, screenwriter, and founder of a Santa Cruz based media production company IMPACT CREATIVE.  During his 40-year career, Thiermann made numerous documentaries covering a wide range of socially and politically relevant subjects, from domestic violence to environmental stewardship.
A recipient of the independent filmmakers grant from The American Film Institute, he completed a series on artists in maximum-security prisons for PBS (Prison Art, and Art and the Prison Crisis). In 1979 he produced/directed and shot The Last Epidemic: Medical Consequences of Nuclear Weapons and Nuclear War, recognized by Life Magazine as the most influential nuclear documentary of its time. He followed it with In the Nuclear Shadow exposing the psychological effects of nuclear war on children. It was shown on Capitol Hill to members of Congress and nominated for an Academy Award. In 1986, he shot Women for America, which received the Academy Award for best documentary short documentary.
Thiermann has taught film production, film analysis and screen writing at the Art Center College of Design in Pasadena and social documentary film production at UC Santa Cruz. His company, IMPACT CREATIVE covers a wide range of projects from corporate videos commissioned by Cisco, Seagate, HP, Google, to scores of documentaries on art and adventure.  He works and lives in Santa Cruz. His company Impact Creative is on the cutting edge of new media technologies including 3D animation, VR and gaming.
Lakshmi Narayan, Co-Producer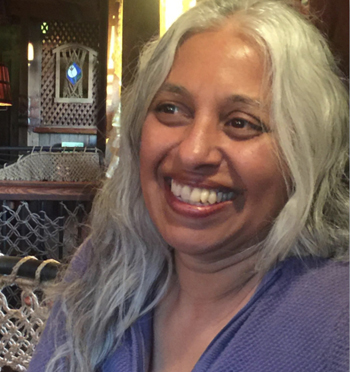 Lakshmi Narayan is a graphic designer, brand strategist, screenwriter, producer, and founder of Awake Media, a San Diego based studio. Awake Media creates communications campaigns that inspire personal, social, political and spiritual change. She brings decades of experience in branding, and has helped organizations presenting controversial subjects position themselves so that they can gain credibility with a mainstream audience, including MAPS,(Multidisciplinary Association for Psychedelic Studies) the Psychedelic Science Conference, Timothy Leary Trust, Women's Visionary Congress, and others. Her interest and knowledge about IBOGA and its power to heal has come from both personal experience and from having created brands and websites for ibogaine clinics and addiction recovery clients.
"I started Awake Media in 2012 with the goal of making movies that could transform, but the technologies, myself, and perhaps the audiences too needed to mature more before I could venture forth to do so. Now, after 35 years of media experience, 20+ years of psychedelic journeying, and a broad understanding of the social, political and spiritual dimensions of this subject, I'm ready to produce this documentary"